So Kinkies. I used to style my daughter's hair like it wasn't NOTHING! Lately I've gotten back into it and will be sharing a few pictures with you all.
I posted the pictures below on my Facebook page and had gotten a lot of compliments on them. As I want my blog to not only focus on product reviews but styles too, I thought that I would add some pictures here as well... Happy styling!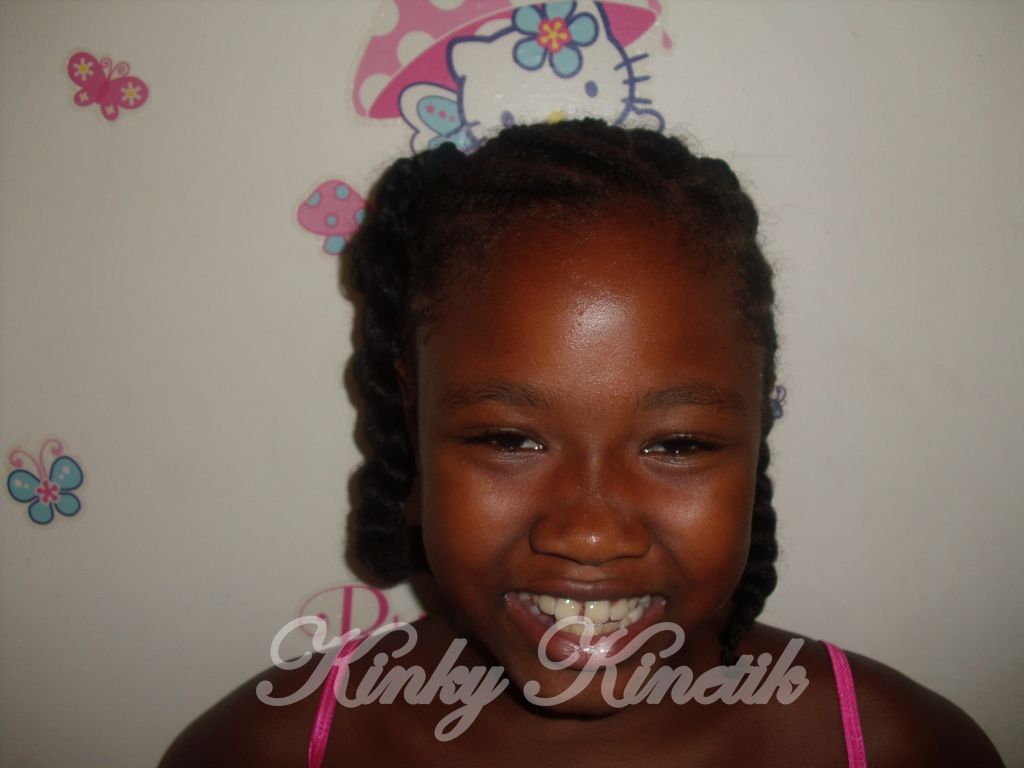 Feel free to also check me out on Facebook,
Kinky Kinetik
, Twitter,
Tweet Kinky
and YT,
KinkyKinetik
.