The day is a little over halfway over and I've already cried, talked to some people that are very important to me, and reflected on this past year.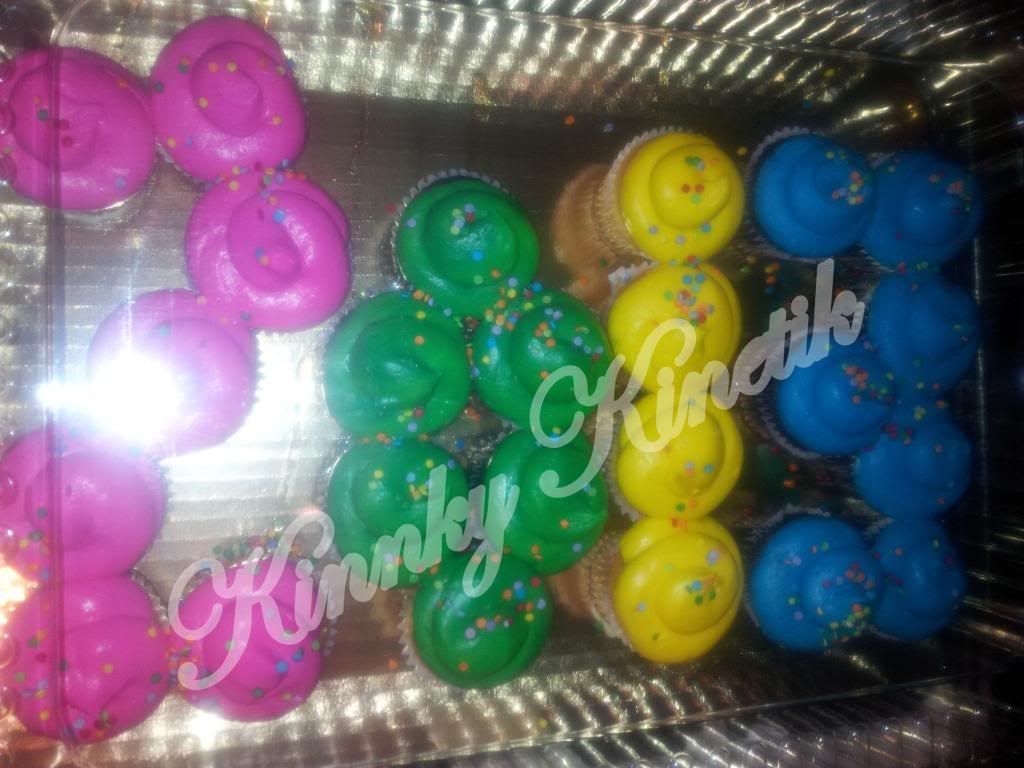 Man am I looking forward to a better year this year Kinkies. I'm not going to make a bunch of resolutions that I won't keep nor will I sit here and say this year is "my year" like a bunch of others do (not judging, just saying my thoughts). I just KNOW that I have no choice but to look forward to, and expect more, blessings... especially given the hell that I experienced in 2012.

Don't get me wrong Kinkies, I am thankful for all of what I have and blessed beyond belief; however, I'm still beyond overjoyed that 2012 is over. In my opinion, 2012 was by far THE worst, if not one of the worst, years of my life. I lost a lot, and I'm not just talking financially, and I've also been at what I believe was my lowest. I had health scares, love lost (and gained), experienced death, and a bunch of other crap. On the other hand, I pursued (and achieved) some goals, had a great time interacting with my Kinkies, strengthened some relationships, did a bit of introspection and retrospection, and started to accept the new, natural me even more.
They say to leave the past in the past right? I'm continuing to work on that. It's a continual effort and work in progress. But I've learned and realized that doing so can surely create closure and heal those wounds that you hope would never be reopened. In 2013 I hope to do less looking back and more looking forward and living in the present. I hope to continue to build on those relationships that I strengthened and/or developed in 2012. I hope to achieve more of my goals and consider making new ones. I also hope to continue the success with my page, blog, and YT channel.

I have a dear friend who's into numerology and a few other things, outside of what a lot consider the norm. She told me that based on her readings and research that things will get better in 2013. I've already claimed it... and received it!! :-) I'm already looking forward to prosperity, living in my thanks, and being/doing better all around.
I decided to put a few things in to place for 2013, one being a blessing's jar. I'm going to take an empty jar, I may decorate it, and every time something good or great happens to me, every time I'm blessed, I'm going to write it on a piece of paper and put it in the jar. I hope to do this for the duration of 2013... and by this time next year, I can literally count my blessings! Who knows, maybe I will do a vision board too!
Anywho Kinkies... I thank you so much for reading this and every other post (and status) that I do. I thank you for your continued support and participation on all of my sites. I appreciate all of you and wish you all continued blessings in 2013.
Oh, before I go, what are you going to be doing differently in 2013? Have you done, or will you do, a vision board and/or blessing's jar? If not, what other ideas do you have that may be similar? I would love to hear them! Talk to you soon Kinkies!
Feel free to also check me out on Facebook, Kinky Kinetik, Twitter, Tweet Kinky and YT, KinkyKinetik.
~Keep it Kinky~