I have a daughter. She's about a month away from turning 11. She drives me crazy. She gets on my nerves. She makes me upset. I snap, at times, as most parents do. However, none of that takes away from the fact that I love her.
As a human, we work off of emotions. I know my flaws and faults as a parent and overall individual, and I accept them. I also understand the need for growth and development in all aspects of life. With that said, I was more than happy to read and review
Navigating Emotions for Parents
from Presence Parenting.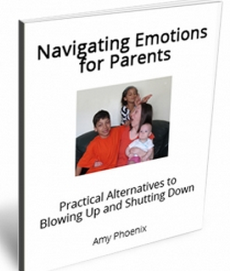 This book is relatively short and a quick read. I downloaded it to my phone to read while I take mass transit to work. While reading this book, I felt that I could relate to the author as she apparently goes through the same crap that I do. I was happy to know that it is NOT just me who has a child that drives them crazy despite what they "raised" them to do, or not to do.
The book starts off with a "tool" that you use to feel fully and safely. It's called
SAFE
. This is where you
S
top and notice,
A
ccept and acknowledge,
F
eel fully, and
E
xit if necessary. This tool definitely allows you to open your mind and become willing to explore other options when dealing with your emotions while parenting. In addition to the SAFE tool, there are about 20 techniques that one can use to diffuse situations with their children. Of them all, my favorites, or the ones that I am really interested in trying, are The Simple Inquiry, The Special Notebook , and The Speaking Walls. While reading, I noticed that I have tried SOME of the techniques listed, I am looking forward to trying others.
As you can see, I have already started to put some of what I read in the book to good use...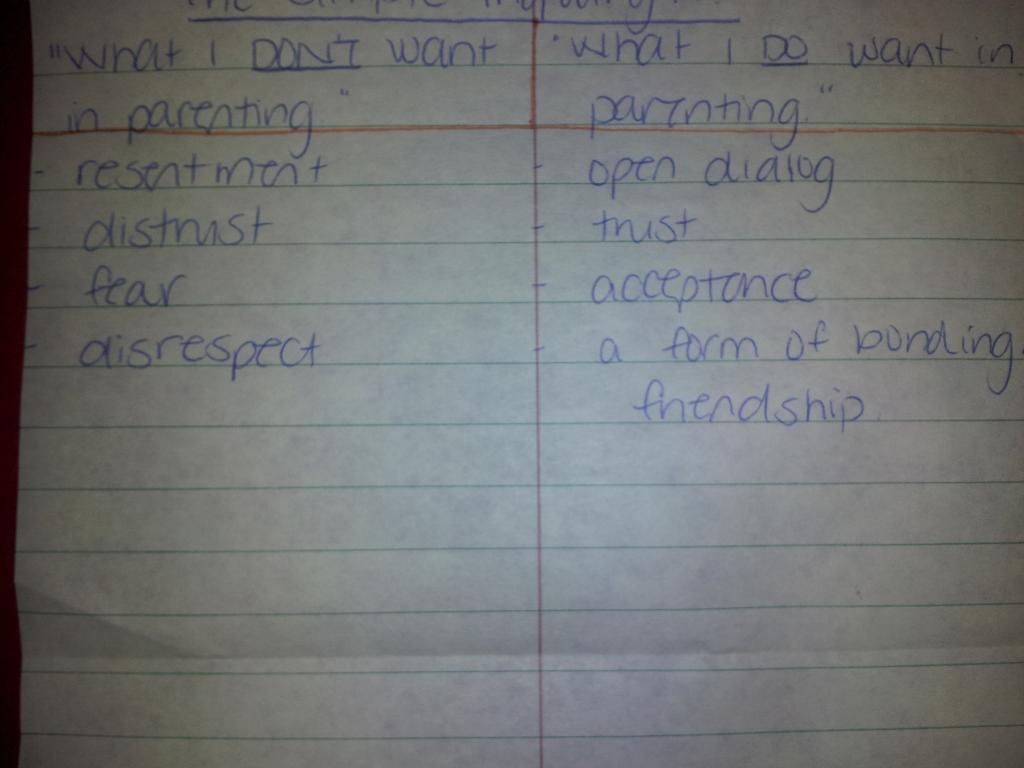 For the most part, I really like this book and can see myself going back to it. I plan on printing it so that I can easily go back to certain parts, highlight them, and make the techniques a part of my every day life. Let's face it, our children get us so riled up at times that we are liable to snap at any given moment, especially when we have others facts of life impacting and affecting us. I for one have said some things, of course out of anger, to my child and others. Not placing myself in the "bad parent" category, but I just know that I AM reactive at times... some times too much.
Sssssssssssssoooo (you'll get the multiple "s" if you read the book) ,has what I said sparked a bit of interest in you? I certainly hope so as I am giving away an eBook to one lucky parent reader. Check out Presence Parenting by clicking
here
. Enter the giveaway below!

Feel free to also check me out on Facebook, Kinky Kinetik, Twitter, Tweet Kinky and YT, KinkyKinetik. ~Keep it Kinky~
I received one or more of the products mentioned above for free using
Tomoson.com
. Regardless, I only recommend products or services I use personally and believe will be good for my readers.