So, there's a water cooler at my job, but you have to pay to be a part of the "water club." I'm like ehh, I need water for tea and there's a sink right there... all I need is a kettle! Thankfully I was given the opportunity to review the kettle Bellemain kettle...
What I love about the kettle is that it boils the water quickly, is stainless steel, and isn't bulky. It's holds quite a few cups of water and it stays hot for an extended amount of time. It automatically shuts off when it's finished boiling (good for me because I'm forgetful) and it lights up to let you know it's on. The cord is long enough to reach under my desk, to the floor outlet. Only peeve, is that I would like to move it from where it sits but given it's a three prong outlet, I have to either leave it or find an extension cord to accommodate the three prongs. Other than that, it's super useful and I have been using it damn near daily since I got it.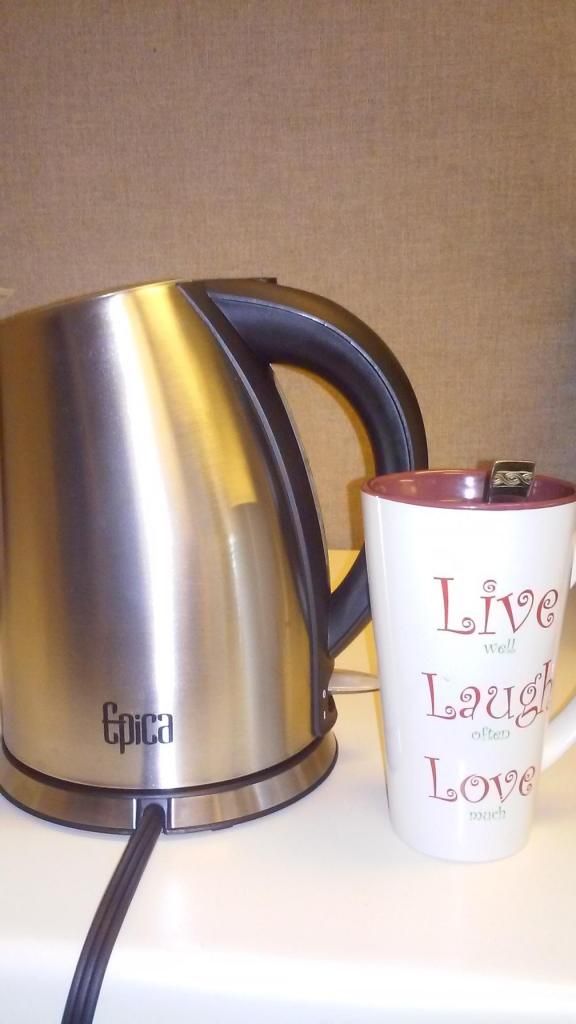 Thanks to this kettle, I can have hot tea, or any hot beverage, whenever I want it... now all I have to work on is getting cool beverages!
Check me out on Facebook,
Kinky Kinetik
, Twitter,
Tweet Kinky
and on YT,
KinkyKinetik
.