I love music... it soothes the savage beast, right? Well at work, I need all of the soothing that I can get. I don't always want, or have, the earbuds from my iPod in my ears so what's the next best thing? A bluetooth speaker!
I was sent the Coosh Bluetooth speaker to review. It is sleek, easy to pair your devices with, and has great sound quality. I paired it with my phone as well as my iPod. It charges in about three hours and if you have a device that is not bluetooth compatible, there's an extra cord that you can use to put in the earplug hole. The charging plug can be connected to a wall adapter or your computer's USB port... making it easily connectable to almost anything so that you can charge it. Also, the buttons are touch-sensitive and allows you to control the volume, skip songs, and play or pause your music.
All I need at work, music and freedom from germs...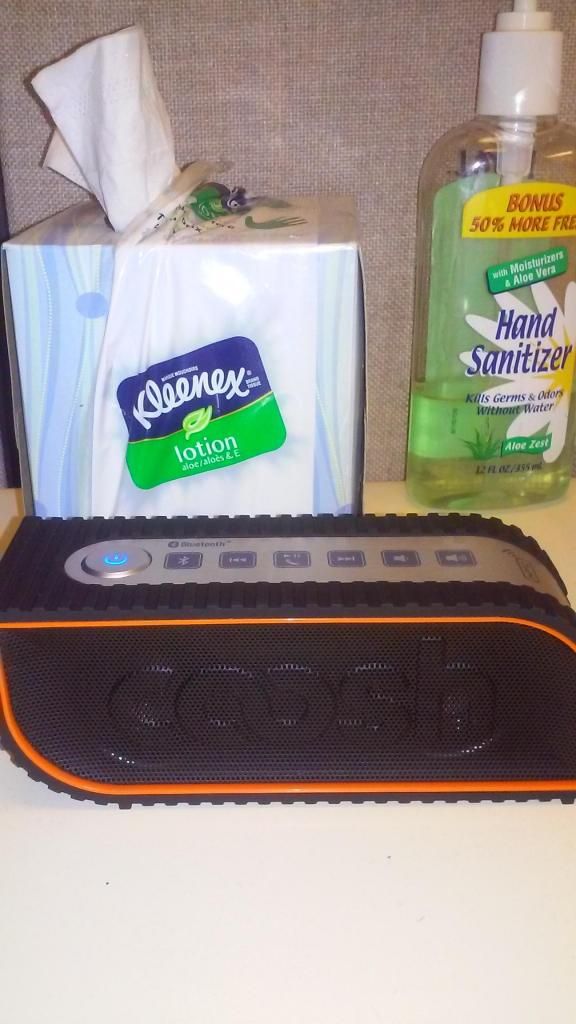 Make sure you check out the bluetooth speaker by clicking
here
. The speaker will be on Amazon for about $49.95... much cheaper than it's rival. All in all, I love this and plan to make great use of it.
Check me out on Facebook,
Kinky Kinetik
, Twitter,
Tweet Kinky
and on YT,
KinkyKinetik
.