Lemon oil has many beneficial qualities. It is known to lighten the skin and you can diffuse it in the air to kill germs. I've used the Pure Body Natural lemon oil for both and my thoughts are...
As for a diffuser oil - I LOVE IT!! Due to allergies and asthma, I can't really use air fresheners or incense sticks much... besides, they're not really natural. The lemon oil had my house smelling so very good, not to mention, the air was being cleaned at the same time.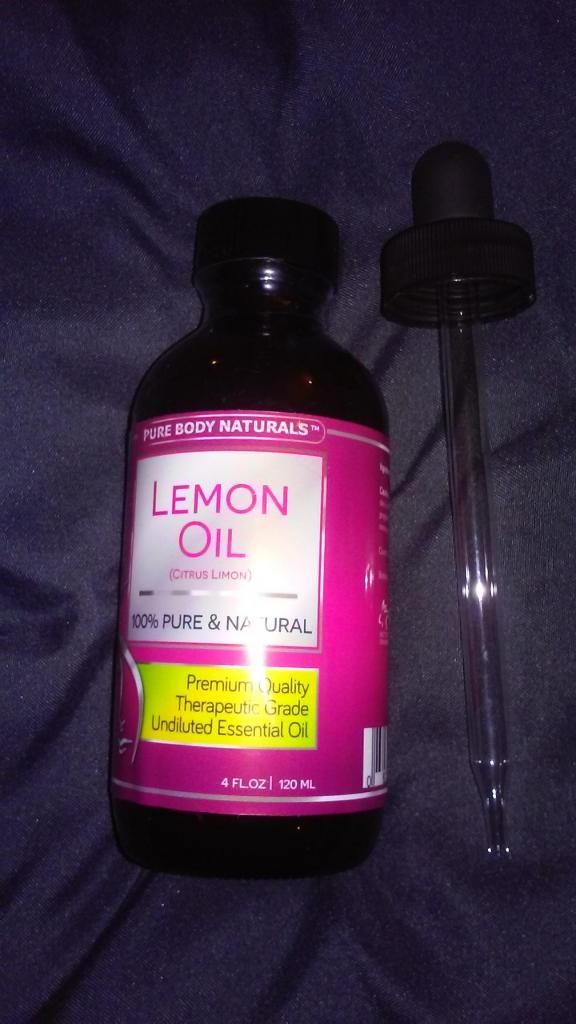 As for a skin lightener, I used it mainly on my underarms. I recently had a terrible reaction to a natural deodorant, damn baking soda sensitivity. As a result, the skin under my arms has darkened significantly. Because you have to dilute this oil, and because coconut oil is a great deodorant, I mixed the two and rubbed it under my arms daily. Here's my before and after pictures... the after is after about two weeks of usage.
I think with continued application, my armpits are sure to lighten... excuse the hair. Check out the lemon oil on Amazon by clicking here.
Check me out on Facebook,
Kinky As Kinetik
, Twitter,
Tweet Kinky
and on YT,
KinkyKinetik
.