Summer is fast approaching and it's time for sundresses, shaved underarms, and cute feet. I typically go to the salon to get a pedicure; however, I have been inclined to save some money and do it myself. It's cost-effective, more sanitary, and a great way to bond with my daughter.
I was sent the Naturalico callous remover for review and it was love at first use.
Now, my feet were not as bad as they have been or as I have seen; however, I did actually see results. After using the callous remover for a few seconds, my heels were much smoother and softer.
You can purchase this callous remover on Amazon by clicking
here
, and it's just under $35. You can't beat that as some pay about that just for ONE pedicure. If the heads wear down, you can also purchase those on Amazon for just under $10.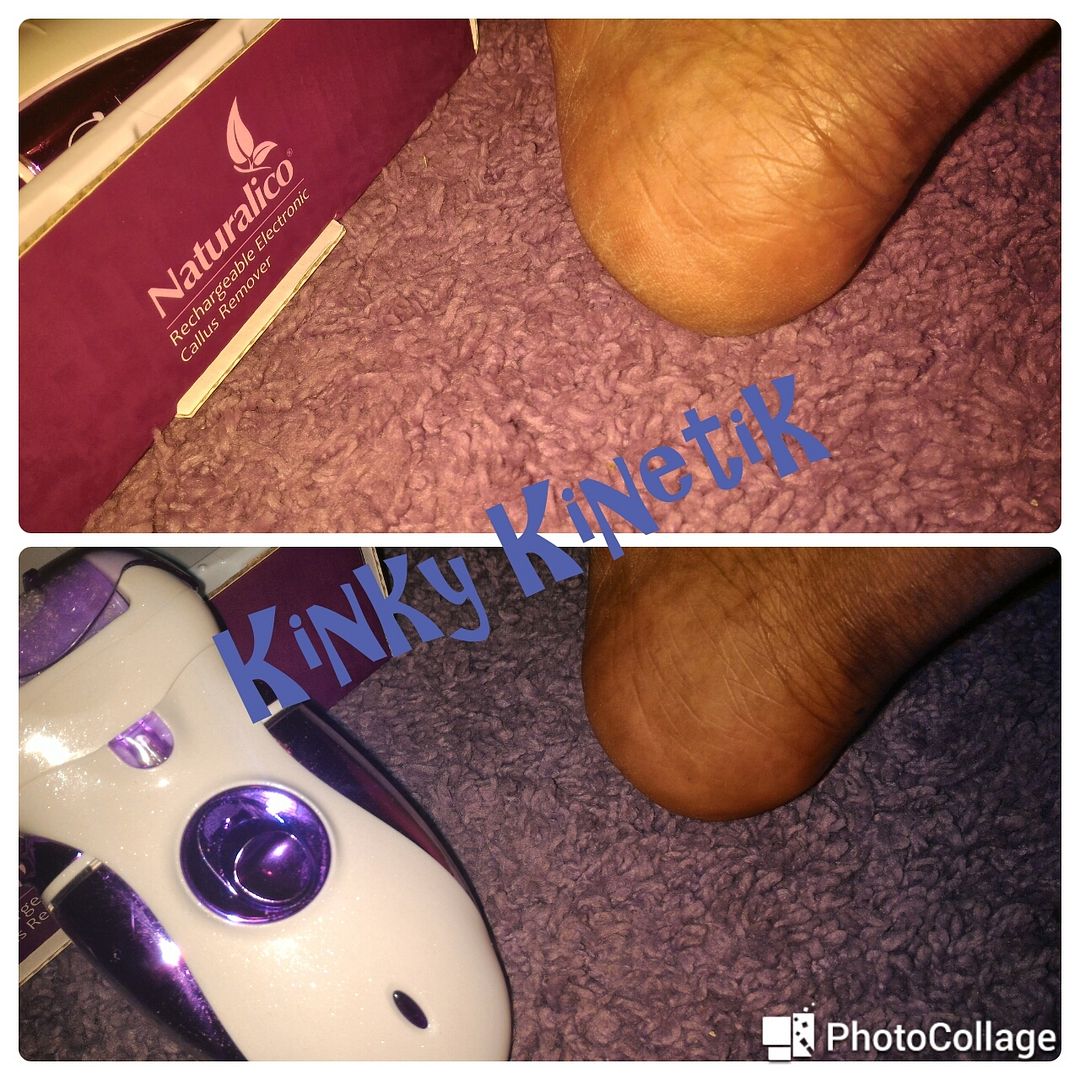 Whether using in between pedicures, or if you're doing your own pedicure, I think that Naturalico's callous remover from Bella Naturals is awesome!!
Check me out on Facebook,
Kinky Kinetik
,
Tweet Kinky
and on YT,
KinkyKinetik
.
Of note, I was sent this product for free in exchange for my honest opinion in this review.