I have an uneven skin toneand apparent dark spots under my eyes. With that said, I was excited to review the hyaluronic acid from ISA and Xanadu that includes 24K gold specks.
Unfortuantely I was not given the entire three to four weeks to review the product as my product was delayed in being sent to me. I was able to From what I experienced, I will say that it is moisturizing; however, I have not used it long enough to reap all of the benefits. Per the Amazon page, it's great for moisturizing, evening skin tone, combating wrinkles, and repairing sun damage. Unfortunately I am not able to comment on these qualities.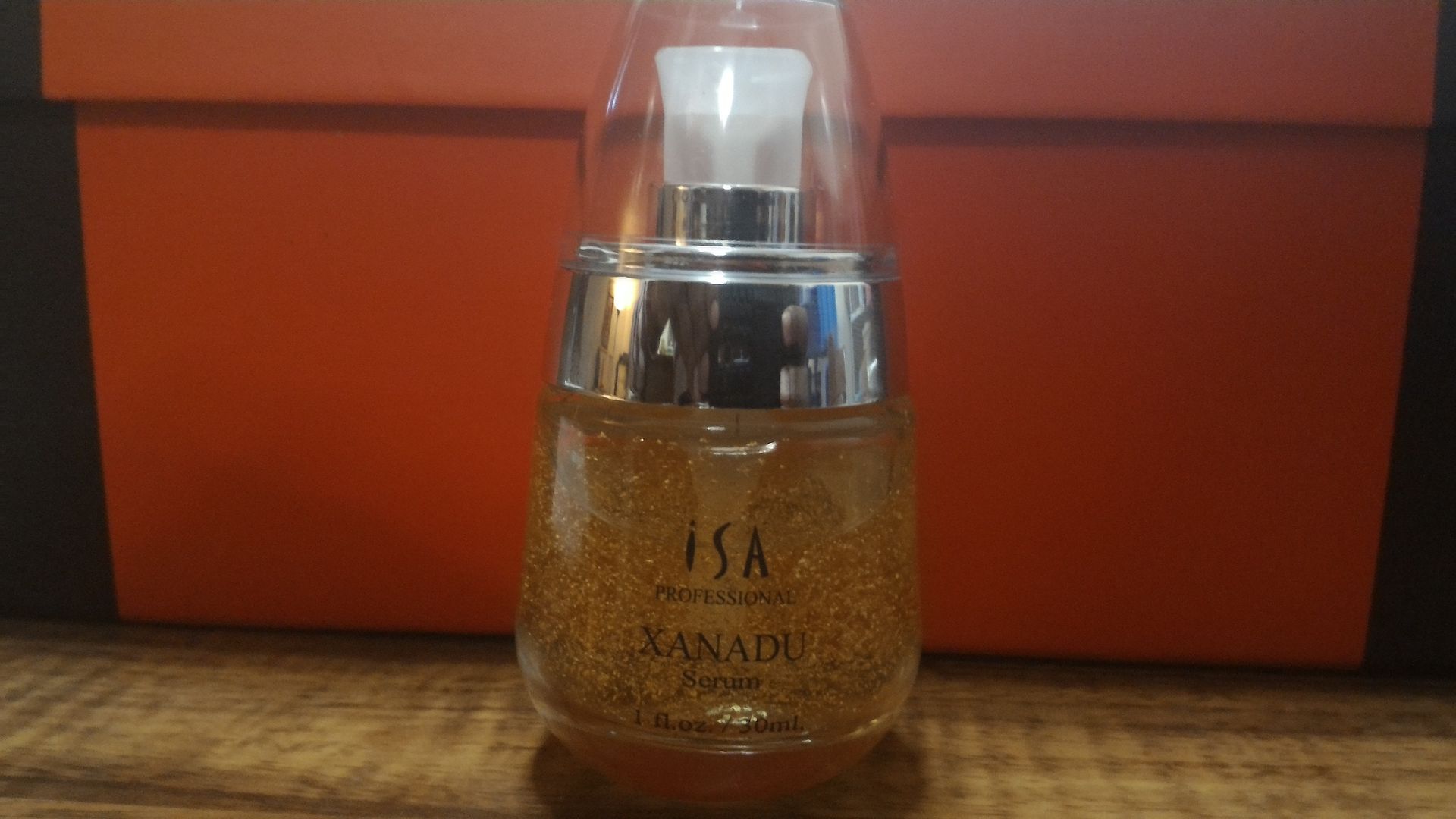 As I am interested in the qualities this serum is full of, I plan to use it until it's all gone. I've gone to the spa and have seen items with gold in it and it's has always piqued my interest. As I have been afforded the opportunity to review such a pricey, and apparently amazing product, I definitely want to use it all and see how it work. I will keep you all posted with an update by Fall.
On Amazon, a jar of this cute, glittery stufff is just under $60. You can purchase it by clicking
here
.
Disclaimer: I was sent this product for free for the purpose of a review and I was NOT paid to do this review. The above review/opinions expressed was based on MY experience using the product. Kinky Kinetik is not affiliated with Xanadu/ISA and is thereby not responsible for your experience with the product.