I was sent the Valentia Skin Detoxifying Clay Mask and Eternal Youth Exfoliating Scrub. While initially I was skeptical about trying these two facial products, after reading the key ingredients, I was sold!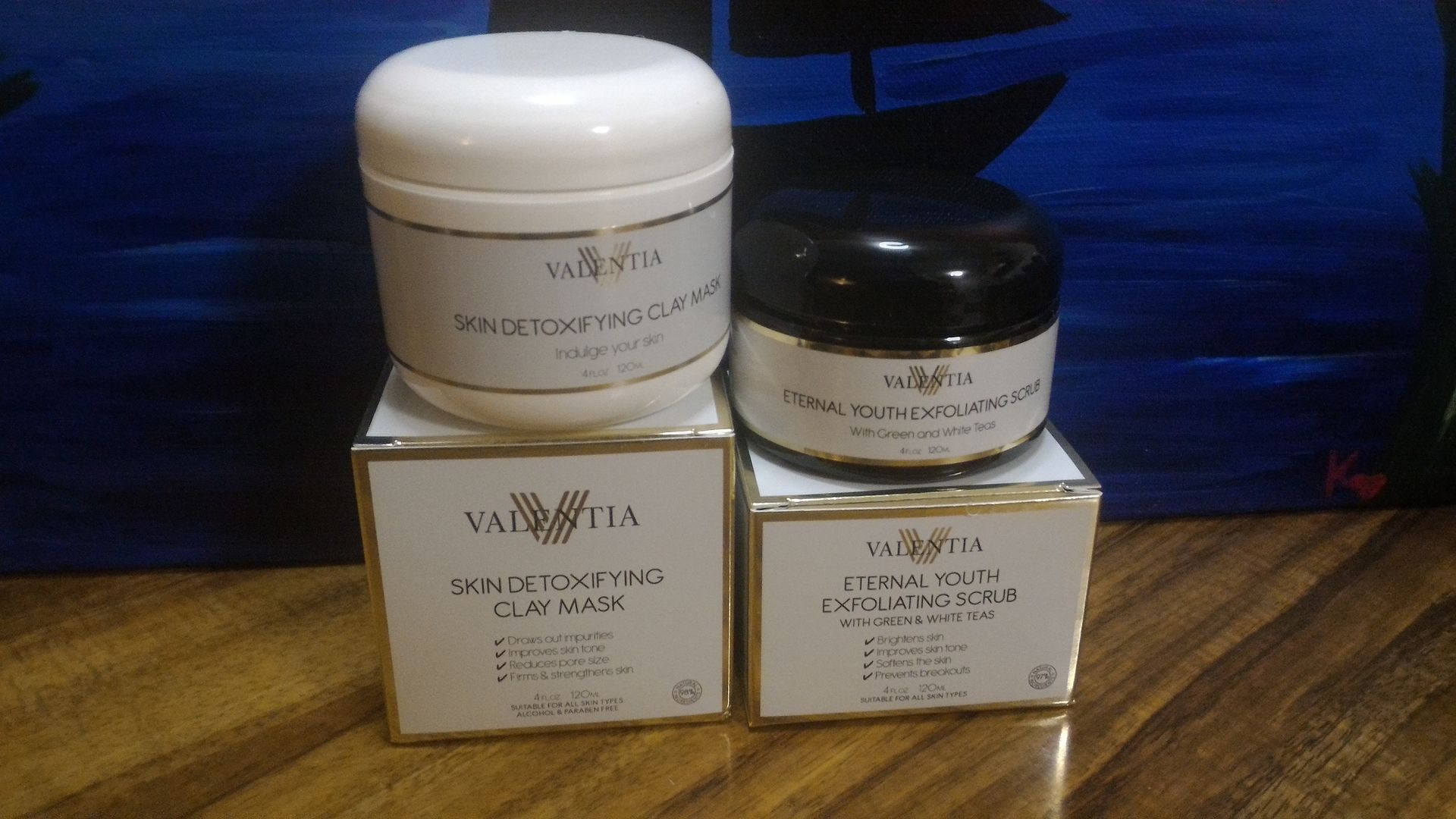 The Valentia Skin Detoxifying Clay Mask smells great and makes your face feel great. I already use Spirulina and Kaolin clay and to know that these ingredients were coupled with CoQ10 and hibiscus and cranberry fibers made me all the more willing to try. It is a beige-ish mixture, which I would recommend you stir before applying. It went on smoothly and as it dried, it felt cool and I could feel my pores tightening. It washed off with ease and left my face feeling refreshed. I think this would be perfect for monthly use.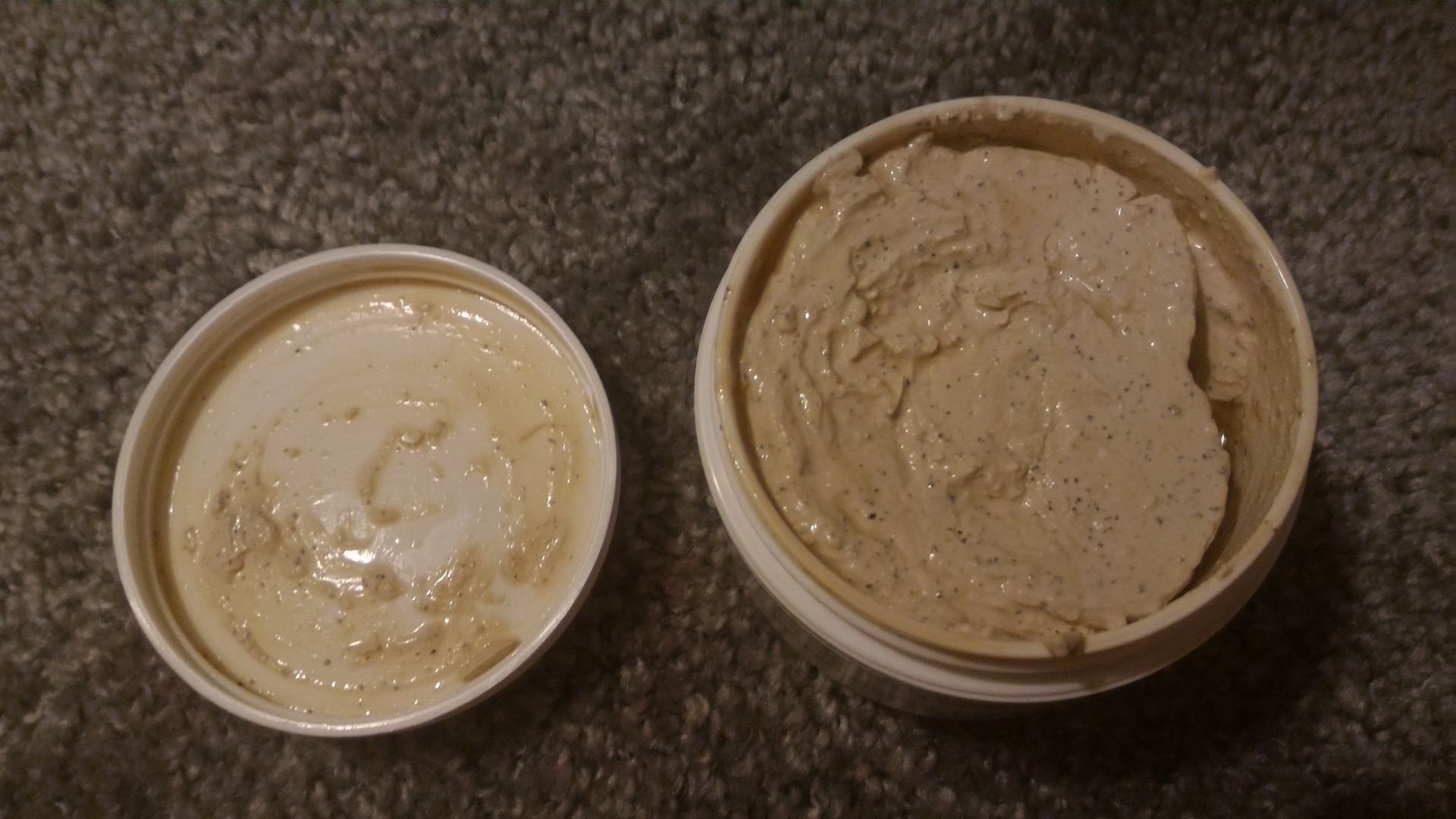 The Valentia Eternal Youth Exfoliating Scrub contains great ingredients such as aloe vera, green and white tea, and avocado butter. It has a jelly-like consistency and minty-earth like scent. I had no trouble with application or washing it off. The exfoliation properties were gentle and did not leave my skin feeling scraped and red. I did feel as though it softened my skin, and I had a glow; however, I cannot yet say that it prevents breakouts and improves skin tone. The scrub may be good to use every other week.
Overall, I liked both products and will continue to use monthly. Check them out on Amazon by clicking
here
for the scrub and
here
for the mask.
~Keep it Kinky~
Disclaimer: I was sent this product for the purpose of a review and I was NOT paid to do this review. The above review/opinions expressed was based on MY experience using the product. Kinky Kinetik is not affiliated with Valentia and is thereby not responsible for your experience with the product.